Headline after headline has highlighted the negative aspects of the world's news: another uncertain vaccine prospect, another lockdown extension, another significant figure ill. When the world seems unbearable and we cannot go out and experience the reality we once had, we seek to escape into better ones. Art has since proven to be society's crutch through this ever-changing time.
A global pandemic, and a subsequent lockdown, can take a great toll on one's mental health. Commonly one may feel an increase in anxiety and stress levels as their way of life has been completely altered. Not knowing if or when the previous "normal" will return can add an immense amount of additional stress. Due to being confined to one's own home and the need to seek out alternative ways to escape, there has been an observable inflation of content being produced by artists in quarantine.
Art in Therapy
As one of the most successful ways of combatting chronic stress and anxiety, art therapy has become a growing industry in recent years. Psychiatric nurses, counsellors, and social workers alike often use art with patients to aid them in better self-expression with relation to the emotions they are currently experiencing. The act of creating allows one to diverge from the usual strict thinking patterns, giving the ability to express emotions one otherwise would not have.
Art of all forms has long been used as a means of catharsis, coping with and explaining human emotion. It is a form of expression beyond verbal communication. When trying to process new experiences, it can be difficult to do so verbally. Many individuals turn to art as a form of communication often without ever having to speak.
Even without seeking to communicate a certain message, art has proven to be therapeutic in the sense that it alleviates stress and allows one to hone in on a task for the time being. Not only is art a shelter for the artist, but for the audience as well. The consumption of art helps to ease our minds in times of distress, such as watching a film to escape the present reality or listening to music to mute the hum of the world.
Artists' Experiences
Suede
Suede is a New York City-based multimedia artist and photographer who is currently studying dentistry. Being in quarantine, he states that he has felt a recent shift in content creation. Suede explains, "I personally have created a lot more. The amount of creation has actually been insane. It's because I no longer have a two hour commute and I cannot see patients at all. I've been treating this time as I would if I had just graduated and become an artist full time."
Suede creates pieces typically incorporating a South Asian flare, such as his AstroRanis series, a series of artworks based on the zodiac signs and inspired by Mughal queens.
"We now have time to create that we didn't before. Some of us have switched to online work/work from home, others have been furloughed or laid off. Either way, the daily routine that we used to have has been altered. No more long commute times, no more need to get ready and extremely presentable to a T. This time can be filled with creation and trying new things."
With regards to his personal experience of being in quarantine, Suede says, "I feel okay. Creating helps me put my idle energy into something. I know when I am not doing anything or watching TV all day, my brain tends to rot. I feel physically sick, almost lost without things to do. Creating has helped me in that way. My hands are being used, my mind is being flexed. It keeps everyday exciting and goal-oriented with a big dash of fun."
Quarantine has unfortunately limited the ability for many creatives to exercise their craft. Tours have been postponed, photoshoots abandoned, and festivals canceled indefinitely. This has caused quite a bit of strain on artists who rely on the outside world for the expression of their medium.
Cake$
Of these artists is Cake$ Stencils, a Palestinian street artist currently residing in Europe. With stay at home orders, Cake$ explains the new difficulties he now faces. "Traveling artists might be forced to change their practice because of the pandemic. I, for example, had three trips I had to cancel. One to Paris and two to Palestine. Instead of these trips, for the last two months, I've been working on designs for my future works."
Cake$ creates political art pieces in a public sphere. Known for his frequent paintings at The Walled Off Hotel and on the separation wall in Bethlehem, Palestine, Cake$ is now limited in the art he is able to put out.
Cake$ describes that his political involvement feels diminished at this time. "Living in Europe, I am disappointed I can't travel right now because it puts me in a situation where I can't do what I want," he explains. "Instead of this, I decided to create ideas for my future works. It will give me less stress after the pandemic."
Making the best out of bleak circumstances seems to be the way in which artists like Suede and Cake$ have managed to continue producing content over the last few months.
"Art has the ability to transfer emotions and this distinguishes it from other consumer products," explains Cake$.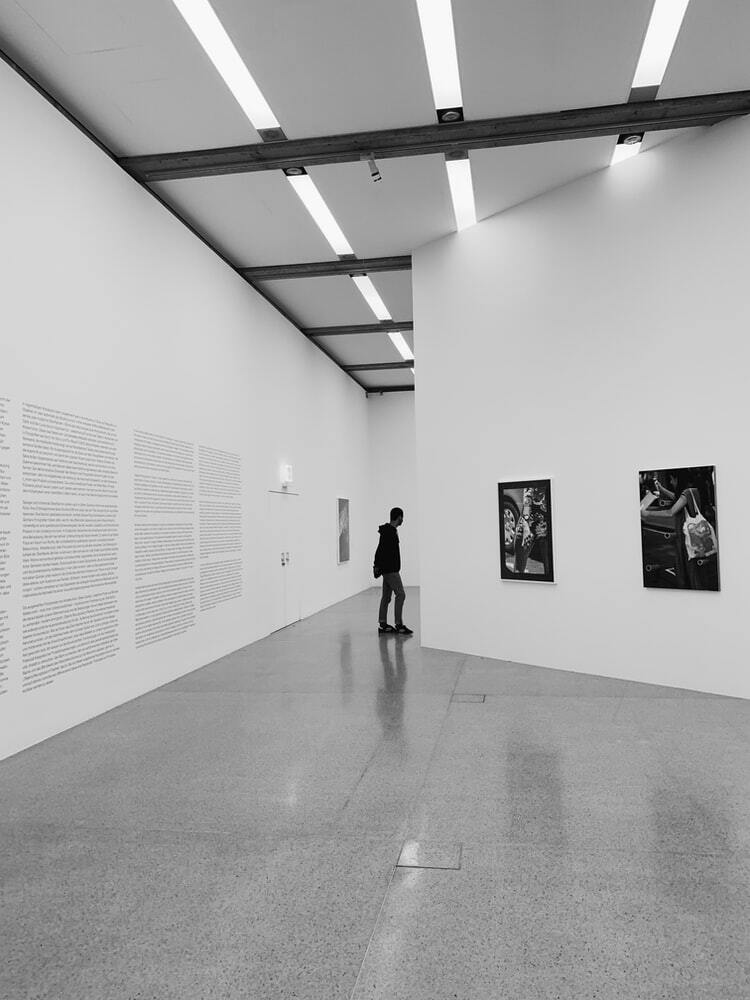 Using Creativity to Escape
Amidst a pandemic, we often find ourselves relying on creative outlets in order to cope with the changes in our current reality. The consumption of art has given a beacon of hope for those who feel lost right now. Artists have continued to create, allowing an escape and a sense of purpose not only for themselves but for their audiences as well.
---
⚡️If you like this article, subscribe here to our EMPWR Guide and be first to receive all our latest articles surrounding mental health in the MENA Region, directly to your inbox, every Sunday.
---
Be sure to check out and join our global conversation around mental health on EMPWR's Facebook Community Group!
---
💭Freelance Submissions & Art/Poetry are accepted here (All articles must comply with EMPWR's writing guidelines for consideration.)