Psychological distress is part of every human experience; though it may not be as visible as a physical injury, it can still have a large impact on our lives.
Dr. Brigitte Khoury is a clinical psychologist at the American University of Beirut with 20 years of experience. EMPWR magazine spoke with her on her experience providing psychological first aid to those going through psychological distress.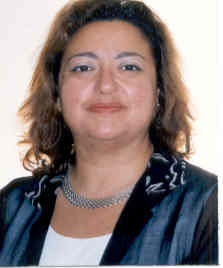 What is Psychological First Aid?
"Psychological First Aid is a specific module of training that is put together to train non-mental health professionals into providing immediate relief and mental health support whenever there are crises or problems or distress", Dr Khoury explains.
She clarifies that PFA is not "psychotherapy, or treatment, or diagnosis. It is being able to provide immediate support with very basic mental health skills to people who are in need. Health workers are available to listen and support people by providing them with their basic needs such as medications, food, or their houses being redone while offering them a listening ear and comforting words".
What it takes to be a Helper: Dr. Khoury's Experience on Providing PFA
"Lebanon has been through several disasters in its history and in the more recent history, this year in particular. Our team started actually with the revolution in October when there was a lot of dissents and we established a psychological first aid tent, which is very unusual and probably nobody had ever seen that. There were medical tents that provide medical first aid, and I thought that psychological first aid would also be helpful".
"We attracted many, many people and attention and a lot of the media. People would come in and basically talk about whatever is related to the revolution and their anxieties, frustrations, anger, fear, and the divisiveness between families. We offered support for parents and children who didn't know what to do and we gave educational materials and distributed them and offered discussion groups".
However, Dr. Khoury illustrates the challenges that were encountered and the determination to continue to help others despite these threats. "All of that was in the parking lot, the revolution was being held in the downtown area of Beirut, so we were actually in the parking lot in a tent, no walls, no confidentiality, you know only two chairs and a table. There were many incidences that happened, the tents got burned three times and sometimes it was unsafe to be there, so it was an interesting process to go through; but people reacted very positively to it knowing that there is such support available".
Commitment and Responsibility: Helping Individuals Cope After the Beirut Blast
The commitment and perseverance in offering help to others is shown through the past few months during the Beirut blast. "Fast forward, the Beirut blast happened, and I was immediately contacted by UN Agencies asking what we can do to provide training for NGO health workers in order to support people who are in distress".
"It was not immediate, and we don't do this two days after", she explains, "because it's not the time for it, so within two or three weeks, I trained 50 different NGO workers in psychological first aid and psychosocial support and you know they went down and they started applying it. Also, we held several meetings afterwards to see how it went. So some people were more receptive than others, some people knew that they needed this later on and they would say to the health workers that they would contact them. Some people needed help immediately or needed advice about their children and other family members".
The Need For Support and Psychological First Aid
"The magnitude of this blast has impacted everybody in the country and people outside the country too. Everybody knew someone who was around that area and knew people who were psychically hurt, or have passed away or have lost their properties. The level of damage and the extent of it was so strong that the impact was also very strong on everyone".
Dr Khoury delineates the damage as losing a whole neighbourhood, "someone was telling me about how they lost their memories and the times they spent in these places and lost a part of what Beirut meant. So there were so many losses. I have witnessed what people went through and on the streets the level of devastation, the distress, people injured in the streets. These are scenes that you don't bypass easily. That's why the outpour of help from people within the country and outside the country was immense".
"The next day we had a meeting on emergency relief as we all knew that the impact is going to be very strong mentally, physically it already is and people are still suffering from it; but mentally even more because it impacted people in their homes. The house is a safety zone, people were watching television in their pyjamas and the explosion happened. It's beyond imagination. It's not like you walked into a war zone knowing there is danger, it was something that people did not know about and could not avoid. So it really went into the heart of what security and safety meant. And this is very difficult to deal with. There is a lot of damage that will be arising as we go through the months and I believe that in the next few months we will see the mental distress that people are feeling. Most of the people are resilient and they bounce back, but you will still have a certain percentage of people that will need professional help".
More awareness of psychological first aid is needed so that more people understand the magnitude of its impact on people's lives and why it needs to be more prioritized during stressful and turbulent events.
---
⚡️If you like this article, subscribe here to our EMPWR Guide and be first to receive all our latest articles surrounding mental health in the MENA Region, directly to your inbox, every Sunday.
---
Be sure to check out and join our global conversation around mental health on EMPWR's Facebook Community Group!
---
💭Freelance Submissions & Art/Poetry are accepted here (All articles must comply with EMPWR's writing guidelines for consideration.)